Single account on License server may create unlimited Users. Users page allows invite other users to your account. Each user within a single account have an access to both make new and edit existing subscription as long as managing the billing info.
The way for creating a new user as same as any customer os user account in ThingsBoard PE. Press Add User , fill the required fields and send the Activation link to the user.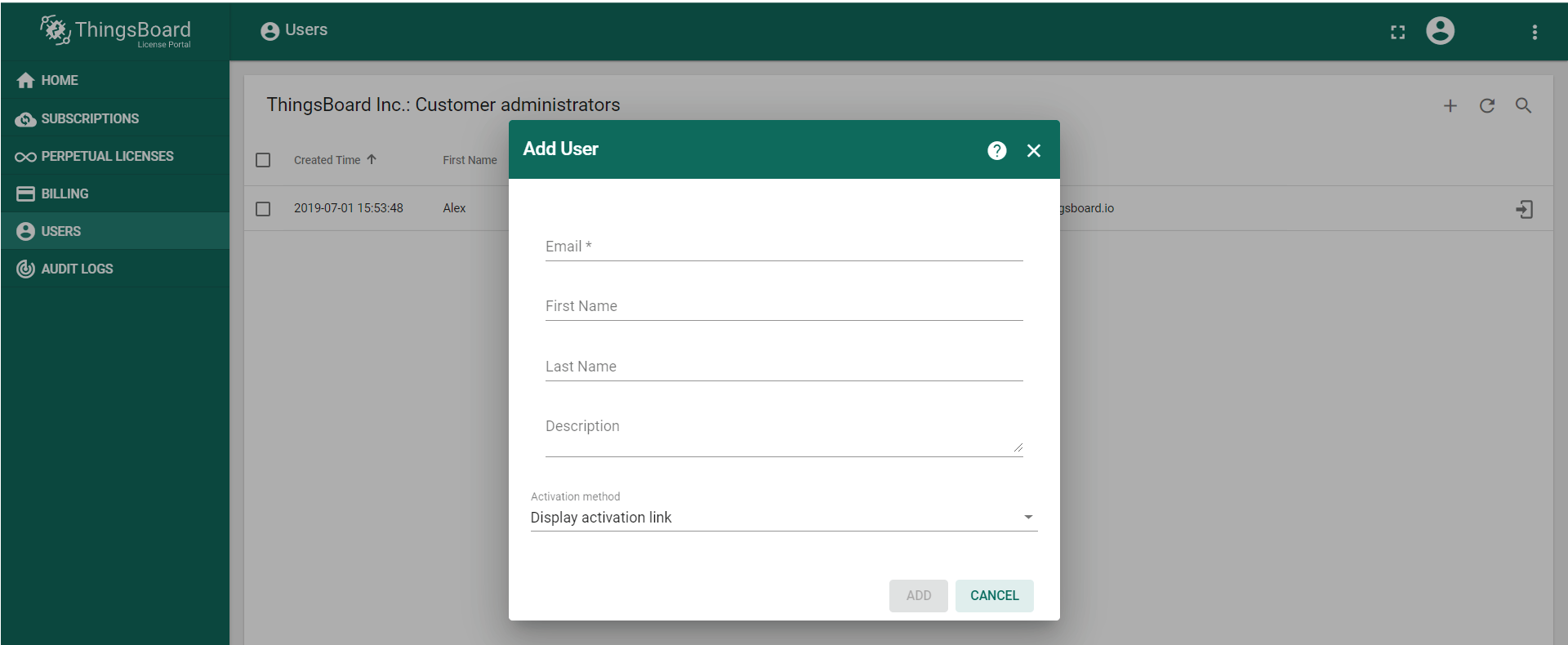 Within User management page you may log in as particular user or delete the user also.
User Guide
Launching TB PE using pay-as-you-go subscription

Launching TB PE using perpetual license

Migrating from AWS IoT Marketplace

Upgrading your TB PE subscription

Moving ThingsBoard to another hardware instance